At the Family Fertility CryoBank (FFCB), we urge you to consider us for your short and long term storage of reproductive tissues including embryos, eggs, sperm, ovarian tissue and testicular tissue.
As one of the original cryopreservation centers on the West Coast, FFCB has extensive experience with fertility preservation, providing safe and secure long-term storage for over 25 years, earning the trust and respect of those in the Southern California region and beyond.
Clinical Long-term Storage of Reproductive Tissues
The Family Fertility CryoBank (FFCB) is an incorporated business in the State of California.  We provide care above all recommended or required regulations from the state and federal regulators.  Our storage facility the FertiVault™, is biometric secured, has video cameras, constant monitoring and for the past 25 years, there have been NO medical legal or tank issues.  This has become the main reason why IVF programs across the US are moving their long-term cryopreservation to Family Fertility CryoBank
The use of FertiVault can displace real patient liability. Previous issues in Cleveland, San Francisco and other cities have actually closed IVF programs. As a result, Martin D. Bastuba, MD the owner of the FFCB has developed a patient and corporate friendly organization with a billing specialist team dedicated to the entire process. When billing is performed properly, the retention rate for sperm exceeds 56% per year while eggs and embryos are greater than 82% per year.
Most IVF program will retain their reproductive tissues while patients are in cycle and until the child is born, which is approximately one year later. After carefully analyzing the cost of storage, the limited lab space requirements, staff dedication to billing only as specialists as well as their real liability, most IVF practices clearly demonstrated that they could make more money in an efficient way by sending ALL their reproductive tissues to FFCB and getting these tissues back as required on a pre-scheduled basis.
FFCB has a dedicated team of specialists who deal with nothing more that cryopreservation billing. It is not a secondary job that they try to complete when working on other projects. It is their primary responsibility. Our collection protocols are complex but very effective. We have collected money from patients living across the globe. I am very proud of the job they do for all our clients. As you know, several IVF practices have closed their doors because of issues related to long term storage. FFCB is an independent corporation, designed to safeguard and protect all of Dr. Bastuba's assets as well as yours.
FFCB stores cryopreserved materials including eggs, embryos, sperm, ovarian tissue, testicular tissue and other tissues. FFCB offers our clients (patients, IVF centers and other companies such as tumor genetic corporations) 3 distinct storage plans including, please see below for more information.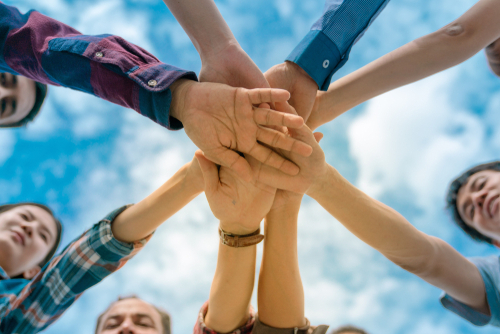 FFCB offers 3 types of service packages…
FFCB will bring your cryopreservation tank(s) to our facility and will provide safe storage and monthly QC testing on each tank.
Our current charge is $400 discounted from $500 (for a limited time) per 35L tank per month.
FFCB offers a further 10% discount after 5 onsite tanks
FFCB provides insurance for each family (regardless of the type or number of specimens stored) at $10,000 per family in the case of acts of God such as fire or earthquake damage.
Your clinic is billed quarterly for our services
Your clinic is still responsible for the disposition of all tissues as you continue to own the tank and its contents.  Therefore, your practice will continue to bill its patients.
Most preferred client plan!
Working closely with your practice, FFCB transfers your reproductive tissues and their responsibility for final disposition to our tanks.
There is NO cost to your practice for this transfer.
FFCB requires all infectious disease materials and recent contact information.  Tissues without this information cannot be accepted.  FFCB will not accept abandoned reproductive tissues without the ability to have all contact information and a ratio of 100 times more non abandoned materials.
Once a sample is accepted, FFCB:

Performs all direct patient billing
Accepts all liability including final disposition
Your IVF program will receive $50 dollars for a patient renewing their contract for long term storage one year, $87 if they renew their long-term storage for two years, $110 if they renew their long-term storage for three years and $160 if they renew their long-term storage for five years continuously until final disposition.  If you do the math, as several practices have, based on actual real direct and indirect costs, you will recognize that LTS becomes a true money-making sub account for your practice even when you let FFCB take responsibility.

We maintain insurance coverage on all family specimens and patients can purchase additional insurance should they feel their samples require additional protection.
Transfer of the cryopreserved materials back to your clinic monthly is free on a monthly scheduled basis as required for another frozen or fresh cycle.
If your clients final disposition requests offering their embryos for donation to other couples, your practice is given first right of refusal to use with them in a frozen embryo transfer cycle.
FFCB takes the risk, and you get the profit.
FFCB provides comprehensive billing services on all open accounts.
Charges to your clients are at YOUR fee rates.
This includes 3 contacts in writing each letter increasing in aggressiveness to respond, certified letters, skip tracing and collections if necessary.
Our charges per patient:

$50 for disposition patient
Continued storage at

$60 for one year of long-term storage
$97 for two years of long-term storage
$120 for three years of long-term storage
$175 for five years of long-term storage

FFCB does not maintain the tissues and therefore has NO responsibility for the product.
Under this option, FFCB can provide services for tracking and attempting to work with your abandoned embryo patients; however, the charges for working with abandoned embryos is $200 per client.
Why consider FFCB for the long-term storage of your patients' reproductive tissues:
25 years of cryopreservation and billing experience.

The ability to decrease your liability immediately. Recent issues with tank failures, automatic fill failures and poor quality assurances have resulted in the end of careers and businesses. FFCB can remove that liability.

Space at your IVF clinic is precious and limited. Offsite storage increases your lab flexibility and capabilities.

FFCB provides extremely competitive long-term storage rates however; one of our options allows you protection, income generation at your pricing, and security.

FFCB provides independent storage of infectious-disease-quarantined specimens.

Our laboratory is closely monitored with biometric and video security.

We provide patients with in-house financing for those patients with financial hardships but need their tissues.
If you are interested in getting started, please contact the Lab Supervisor, Aron ([email protected]), or the COO, Mel ([email protected]), at 619-265-0102.  Alternatively, feel free to submit the contact form below.  FFCB has template documents to use to notify your patients of any transfer.
All forms and contracts are attorney proven.
The Family Fertility CryoBank team looks forward to working with you.